PENCAPAIAN PERINGKAT ANTARABANGSA 2019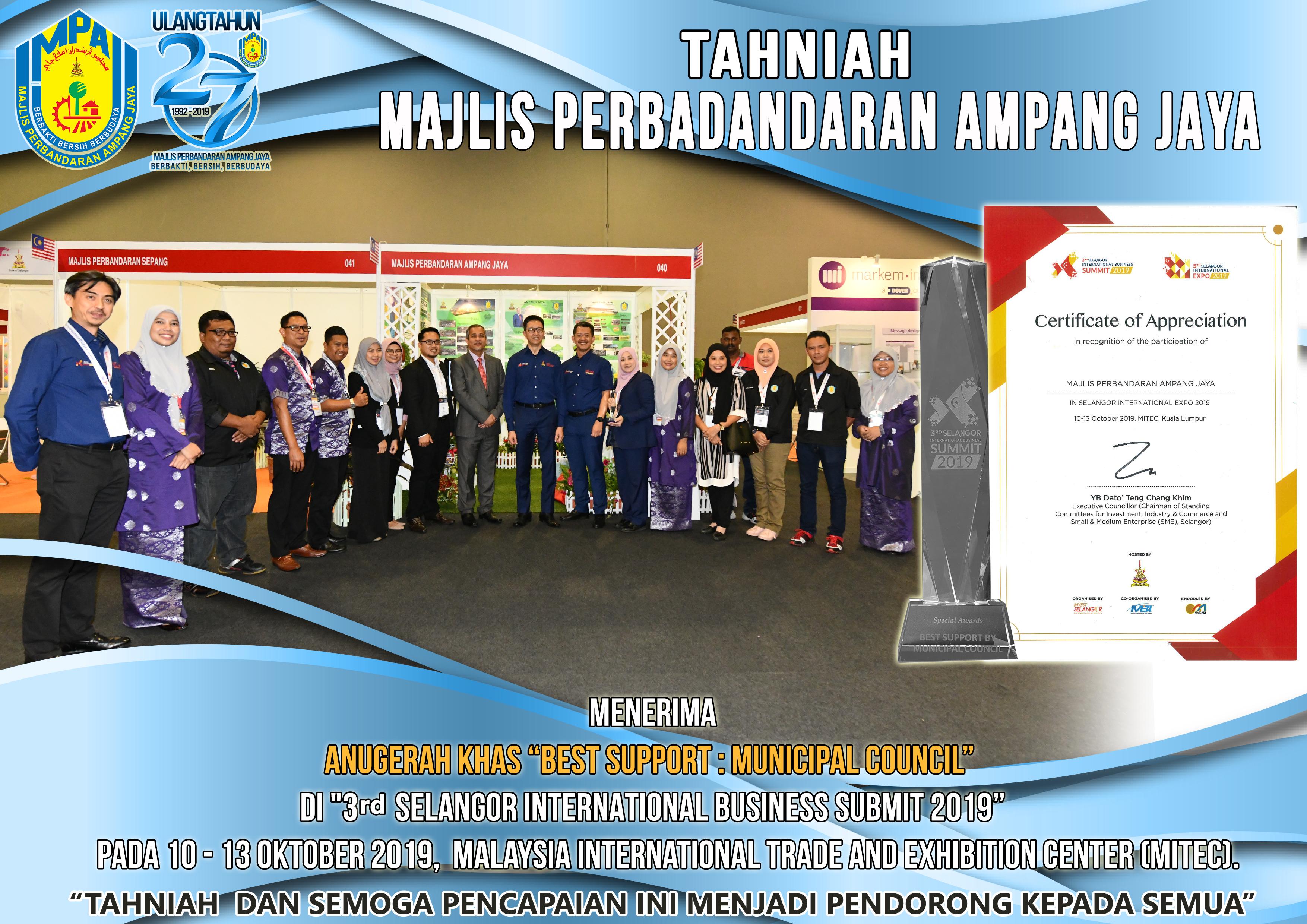 MAJLIS PERBANDARAN AMPANG JAYA
MENERIMA ANUGERAH KHAS KATEGORI "BEST SUPPORT : MUNICIPAL COUNCIL" SEMPENA "3RD SELANGOR INTERNATIONAL BUSINESS SUBMIT 2019" PADA 10 - 13 OKTOBER 2019 DI MALAYSIA INTERNATIONAL TRADE AND EXHIBITION CENTER (MITEC).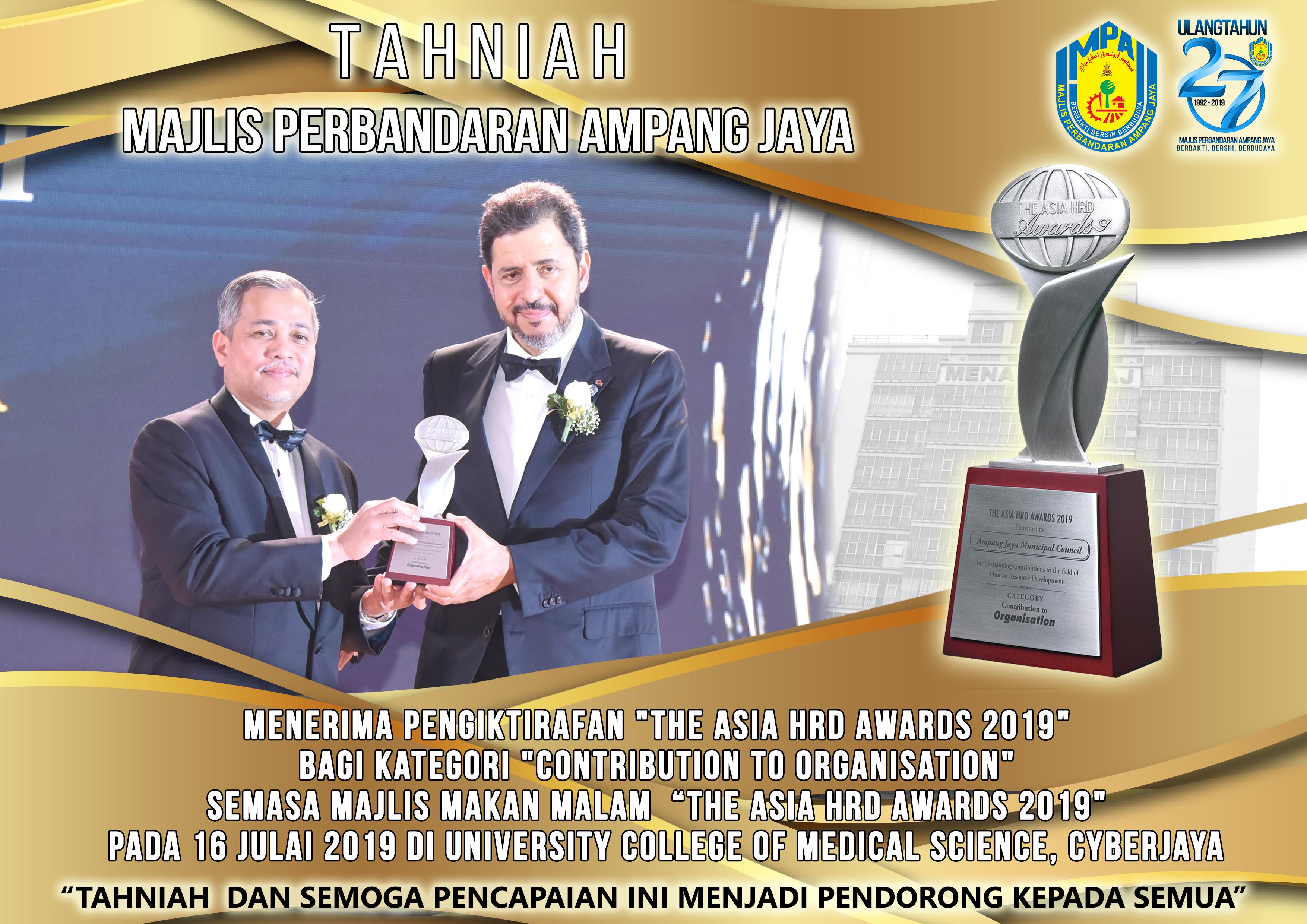 MAJLIS PERBANDARAN AMPANG JAYA
MENERIMA THE ASIA HUMAN RESOURCE DEVELOPMENT AWARDS BAGI KATEGORI "CONTRIBUTION TO ORGANISATION". PADA 16 JULAI 2019 DI UNIVERSITY COLLEGE OF MEDICAL SCIENCE, CYBERJAYA.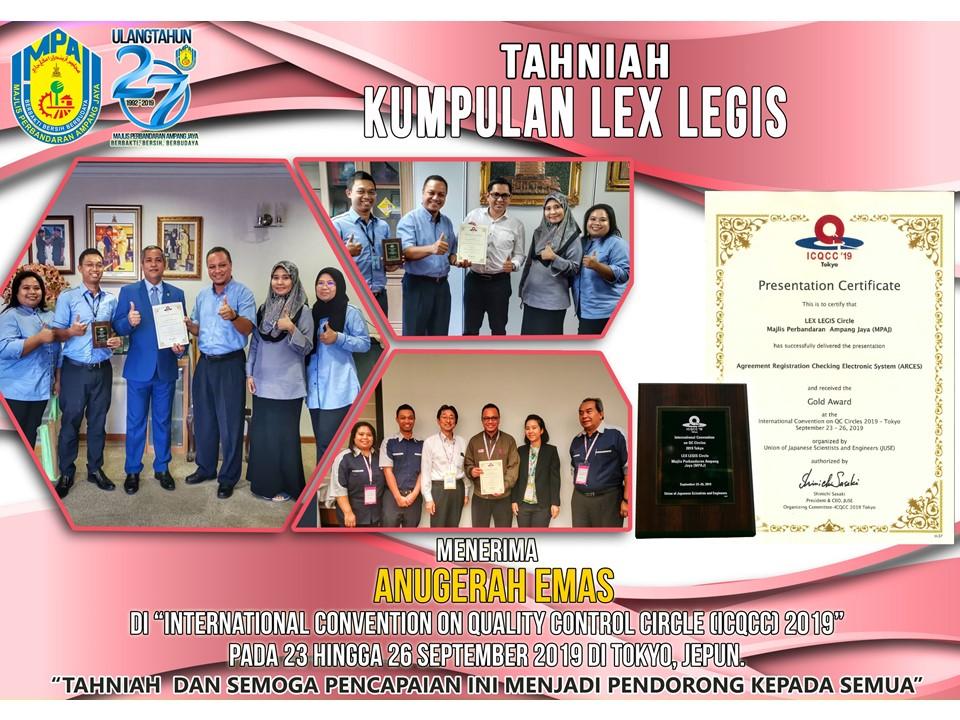 KUMPULAN LEX LEGIS - JABATAN UNDANG-UNDANG;
MENERIMA PENGIKTIRAFAN TERTINGGI EMAS DI INTERNATIONAL CONVENTION ON QUALITY CONTROL CIRCLE (ICQCC) PADA 23 HINGGA 26 SEPTEMBER 2019 DI TOKYO JEPUN.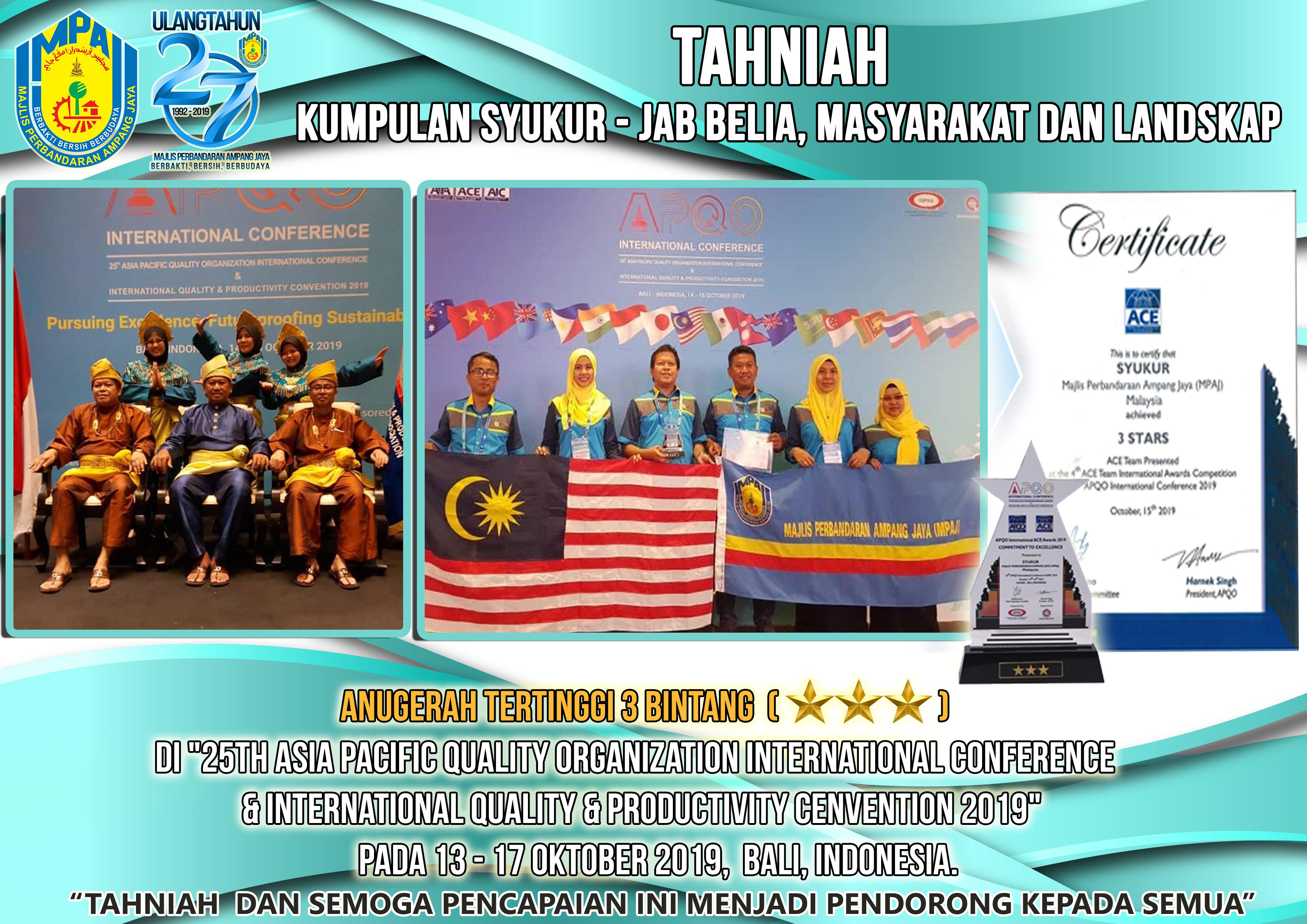 KUMPULAN SYUKUR - JAB BELIA, MASYARAKAT DAN LANDSKAP 
MENERIMA ANUGERAH TERTINGGI 3 BINTANG DI "25TH ASIA PACIFIC QUALITY ORGANIZATION INTERNATIONAL CONFERENCE & INTERNATIONAL QUALITY & PRODUCTIVITY CONVETION 2019 " PADA 13 HINGGA 17 OKTOBER 2019 DI BALI INDONESIA.